You asked – I'm answering
Last week I put out an anonymous questionnaire inviting you to ask me just about any personal or website related question with the goal of opening up a new level of conversation in 2017. You all responded with a host of great business questions & a few tasty personal ones, and now I have pleasure of answering!
The business questions will appear over the year to come in the form of blog posts - my way of ensuring that you are getting the information you need in support of your practice and website. Those of you on my newsletter list will get direct links to these posts, or simply keep in touch with me via facebook.
All your personal questions focused on our family life in Costa Rica - here is our story!
The tale of how we ended up in Monteverde, Costa Rica is a long and winding one. When I met my husband we both had a history of living and working in Latin America and Africa, and our first year of marriage was spent in Zambia. Our family vision included regular intervals of international work with our home base in Canada. As often happens, we ended up staying in North America for the first 12 years of our marriage - with young kids and a few big moves, our priority was always investing in creating that strong home base.
In 2013 when the boys were 9 & 11 my husband took the plunge with a 3 month work contract in rural Burma. We had a phenomenal time together in a remote province with little to no English spoken and basically no internet. This was definitely NOT a "toe dipping" experience, but rather full immersion with a healthy dose of culture shock. We LOVED it - and saw huge benefits for our two boys.
The seed had been sown... A few years later dear friends told us of a job opening for my husband as school director in Monteverde, Costa Rica, a rural mountain top community settled by Quakers in the 1950s. The Monteverde Friends School is a small bilingual Quaker school that serves mostly local children together with a small group of international students. We came for a visit, and knew right away that this was a perfect match for our family.
Six months later we had packed up our home (including our dog & cat) and moved to Costa Rica with a two year commitment to the school. Within a few months, it was clear to us that two years would simply not be enough, and we set a new extended time frame. We are now in our third year 🙂
Will we stay here forever?
Probably not, but I am open to saying maybe. I think what we are all feeling right now is a tremendous sense of possibility. We do know that when the time comes to leave Monteverde, this will be a heart home that we will return to - whether as visitors or residents.
What do I love most about life outside the USA & Canada?
Easy. I am so very thankful for the ongoing gift of perspective of the world beyond our borders, and our circles of friendship that span the world.
What comes to mind, however, are the things I love specifically about our life here in Monteverde.
There is a phenomenally strong sense of community, and I have experienced a new degree of feeling my life being "interwoven" with those around me.
My daily life is truly bilingual, slipping between English & Spanish with native speakers of each language, often within a single conversation.
At ages 13 & 15 our boys have friends of all ages, and they feel just as comfortable having a conversation with a 90 year old neighbor as they do a 6 year old classmate.
The beauty of this land and mountain can't help but change us. From the wildlife to the clouds that literally move through our yard, and the glorious 2 months of rainbow season (January & February!), each day is a discovery.
As a Quaker, living in a community founded on the principles of simplicity, peace, integrity, community, equality, and stewardship and with a strong Quaker meeting to be a part of is a true blessing.
Our social life is a blend of potluck dinners, clothing exchanges, open mike nights, square dances, and hosting teenage movie nights. Just my speed!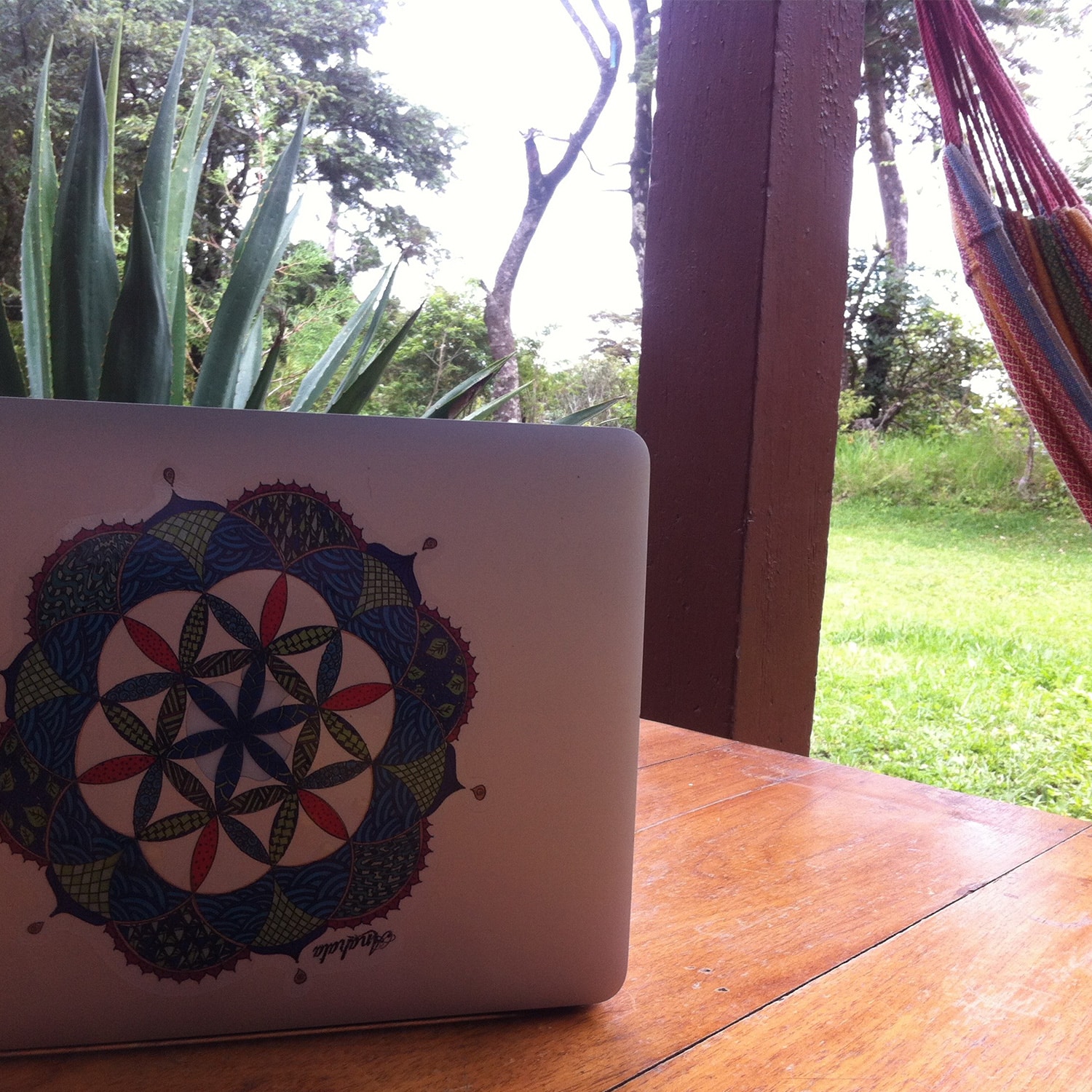 What do I miss most about life in North America?
I get asked this a lot, and my answers are very simple. I miss our wonderful friends back home on Vancouver Island (we still own our farm there & have rented it out to friends) and in Austin, TX (our home before Canada). I miss the fresh fruit from our farm - strawberries, blueberries, raspberries, currants, cherries, pears, apples, quince... I miss our younger son's beautiful group of classmates and the lost opportunity for him to graduate under the guidance of his skilled and loving teacher. I miss our older son's hip hop dance lessons. But that's pretty much it.
We've exchanged the blueberries for mango and pineapple, the hip hop for square dancing, a different but equally magical school experience, and the knowledge that our circle of true friends has simply expanded. While our life here can seem very adventurous to many, for us this is simply our normal.
My childhood was in Belgium, England, and the US, I married a Canadian, and as an adult I have lived around the globe from Burma to Zambia, so my sense of "home" is rooted much more in my family than any given country. Thanks to technology I am able to bring my work as the Website Doula with me wherever we may live in the years to come, and likewise work with clients from around the world. One of my favourite quirks of this lifestyle is sitting on a skype call with a client and each hearing the sounds of each other's homes in the background - bird song, traffic, children playing.
We're not so far apart, after all...