Is your midwifery practice or birth center ready for a new website?
Does your midwifery practice or birth center need a new website to help local families know their options with midwifery care?
When families are making the decision of where - and with whom - to give birth, especially with a first baby, it is important to make an excellent first impression. Your midwifery services website needs to feel professional, engaging, and warm. Their experience navigating your website and learning more about your midwifery services or birth center will help to define their impression of how it will feel to give birth in your care.
In my years of experience in the birth world and having built countless midwifery websites, I know that as a midwife you would most likely rather be welcoming a sweet baby into the world than trying to make your website work the way you need it to. That's why I am here as your Website Doula with warm, heart-centered design for your midwifery practice or community birth center.
One of the challenges of having a midwifery business is that clients only work with you so many times, and at least 10 months> between each baby! This means you need to consistently attract new families to maintain a full practice. Having a website that shows up well in search, builds trust in your care, and enables them to take the next step to hiring you as their midwife makes all the difference.
Your Midwifery or Birth Center Website can include:
Whether you are a solo midwife practice or have a team of skilled midwives and perhaps other holistic and wellness practitioners you wish to feature, it's time for a website that showcases your professionalism and quality of care.
Perhaps you also have state-of-the-art birth tubs for water birth, the best childbirth classes in town, or a prenatal massage therapist who leaves your clients glowing. Along with midwifery care, you want to be sure your website supports the range of education and support services your practice offers.
You need a custom midwife or birth center website design that easily establishes trust and attracts your "perfect fit" families who will best benefit from midwifery care.
What if pregnant families could easily find you in search, learn more about midwifery care and all that you have to offer, and book an initial session or request more information all while you are busy supporting clients?
Your website should also make your administrative responsibilities as a midwife EASIER.  From booking calendars to frequently asked questions, your midwife or birth center website can truly be an ally to your practice.
Including a free giveaway connected to your mailing list and/or an email sequence is key to building your client mailing list and increasing community awareness of midwifery care and your broader spectrum of care such as preconception, IUI, and GYN care. This may also include a practice overview PDF for prospective clients.
We make sure it is easy for clients to find the BOOK NOW button & have a smooth experience scheduling their next therapy appointment.
As well, a robust "what to expect" FAQ will ensure they have the info they need about midwifery care and their birth options for a home birth, the birth center, or hospital birth.
Does your birth center have a team of midwives and other wellness practitioners? We'll design a user-friendly team page on your website to feature their photos, bios, and booking links.
Your bio(s) will be designed to build connection, trust, and encourage site visitors to take the next step in working with you.
Through your site content or a blog strategy, we will strive to help you show up well in search results for a wide range of terms - not just midwife or birth center, but also specialty areas such as LGBTQIA+ family care, water birth, IUI, preconception care, fertility, twins, contraception, pap smears, pregnancy loss, teen pregnancy & more.
plus... all the creative ideas we'll come up with together!
Imagine you are newly pregnant and researching your options for care. You've heard about midwives, but need to learn more about how they work & what to expect. Would your midwife website answer their questions? Build trust in your capacity to support them? Engage and inspire a sense of connection and excitement to learn more?
I've seen a lot of midwife web designs, and too often they are DIY and clunky, difficult to navigate and find key information, and lack the clean, modern design that today's families expect. If families are going to find their perfect midwife, they have to be able to recognize you through your website!
If you want to stand out as a top choice for midwifery care in your community, you need a site that truly reflects your practice approach and personality.
Take a look at some recent examples of midwife and birth center website examples I have designed and developed in recent years.
Ready to explore options? Book a free consult and let's have a conversation.
- Sarah Juliusson, the WEBSITE DOULA
Rock Your Midwife or Birth Center Web Design
I met with a potential client recently. Built in 2017, her site has reached a point where it is time for a website refresh. The technology is no longer current. The backend has tools she's no longer using. There is information that no longer matches her services. Photos of her young kids who are now…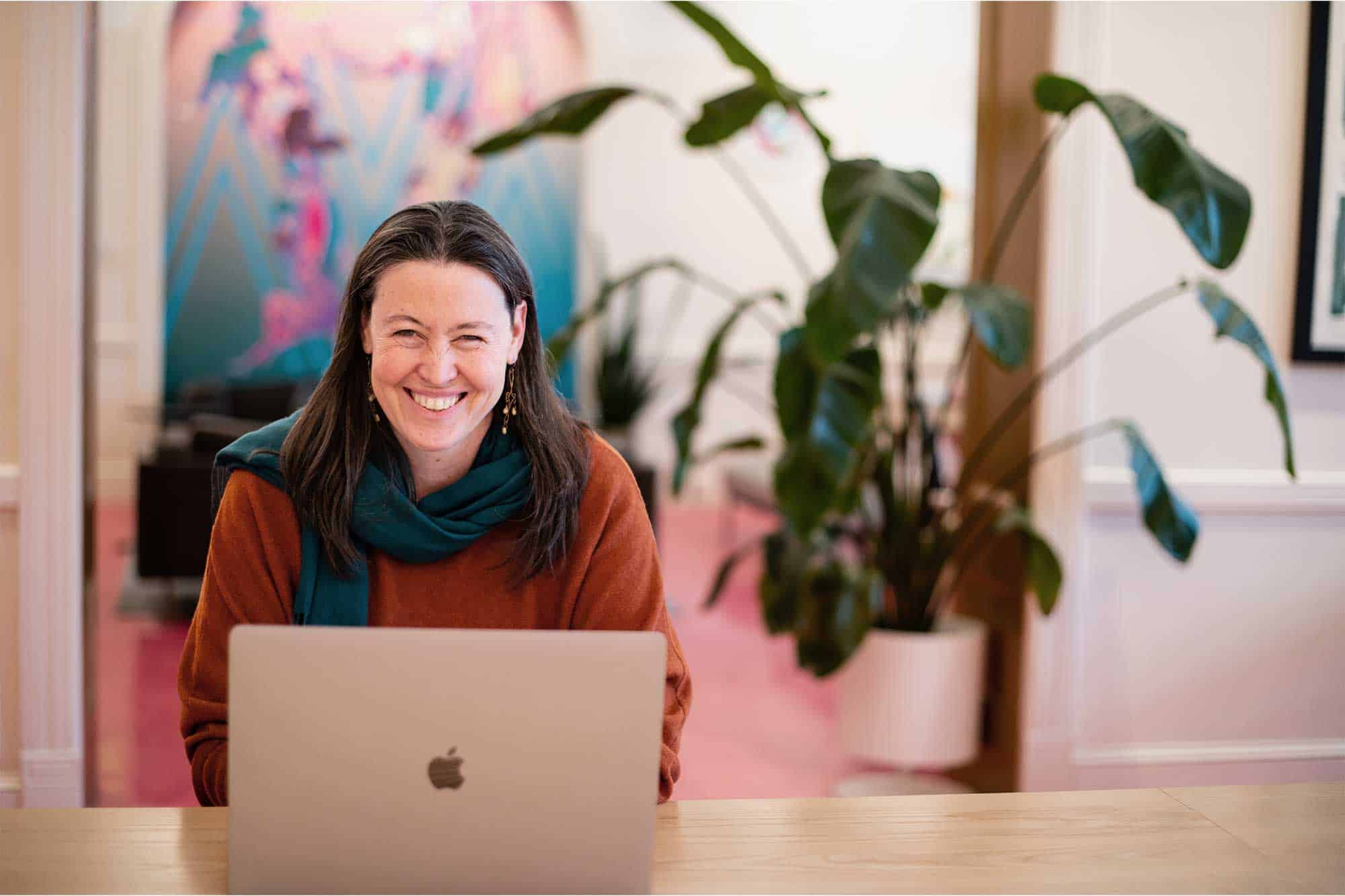 Are you ready to launch your new midwife or birth center website?
If your midwife practice is ready to grow, or you are simply done with working on your own website and ready for a professionally designed midwifery care website. I am here - whenever you may be ready for the next step. To get started & explore your options, book a free consult with me. I look forward to our conversation!
- Sarah Juliusson, the WEBSITE DOULA