Is your therapist practice or counseling center ready for a new website?
Thanks to the insanity of the past few years of pandemic, most of my therapist clients are extra busy these days!  We ALL need your care - so let's explore how to make sure people can find you and know that you are the right therapist for their needs?
How do your counseling clients find you? Do you have a waiting list for your therapy practice? Do you love it when people say they found you through your therapist practice website, or does it make you cringe with embarrassment?
If you're anything like the therapists I have built sites for in recent years (check out my Therapist Web Design Gallery!), you would definitely prefer to spend your days serving clients rather than focusing on marketing your practice, let alone managing your therapist website. That's why I am here as your Website Doula with warm, heart-centered design for your counseling practice.
You likely have a strong base of patients who have been working with you for years, and others who come and go as their lives evolve. To maintain a full practice your therapist website needs to attract new patients on a regular basis. This means you need a website that can be found in search, makes visitors feel resonance with your therapeutic approach when they find it, and enables them to easily take action to begin care with you.
Your Counseling Center Website can include:
You need a custom counseling website design that easily establishes trust and attracts your "perfect fit" therapy clients who will best benefit from your care.
What if new therapy clients could easily find you in search, learn more about your counseling services and specialty areas as a therapist, and book an initial session or request more information all while you are busy with clients?
Your website should also make your administrative responsibilities as a therapist easier.  From booking calendars to frequently asked questions, your therapist website can be an ally to your practice rather than a hindrance.
Including a free giveaway connected to your mailing list and/or an email sequence is key to building your mailing list and increasing community awareness of all you have to offer. This may also include a practice overview PDF for prospective clients.
We make sure it is easy for clients to find the BOOK NOW button & have a smooth experience scheduling their next therapy appointment.
As well, a robust "what to expect" FAQ will ensure they have the info they need about your approach to care and specialty areas as a therapist.
Does your counseling center have a team of therapists and other wellness practitioners? We'll design a user-friendly clinic team page on your website to feature their photos, bios, and booking links.
We can also include individual profile pages to boost their presence in google search results and make it easy for potential clients to find the right therapist fit.
Through your site content or a blog strategy, we will strive to help you show up well in search results for a wide range of terms - not just therapist or counseling clinic, but also specialty areas such as depression, couples counseling, LGBTQIA+ therapy services, and adolescence. We can also highlight your therapy approaches such as EMDR, Cognitive Behavioral Therapy, Somatic Therapy, Internal Family Systems, Play Therapy, Hypnosis, and Mindfulness.
plus... all the creative ideas we'll come up with together!
A few years ago I set out to find a new therapist. I was stunned by the low quality of sites out there - difficult and clunky to navigate, poor functionality on mobile, horrible cheesy stock photos, and devoid of personality. I found it near impossible to get a sense of who might be the right match for me as a therapist.
If you want to stand out as a unique local practice for counseling services, you need a site that truly reflects your practice approach and personality.
No more boring counseling website templates that make it near impossible for clients to tell the difference between you and the counseling center down the road. Take a look at some recent examples of counseling website examples I have designed and developed in recent years.
Ready to explore options?
- Sarah Juliusson, the WEBSITE DOULA
Rock Your Therapist or Counseling Clinic Website
Are you a therapist or a counselor? While you may have considered key factors to include on your counseling website such as your credentials, specialty areas and a booking calendar, what about having the branding that creates a warm website design?
While the podcast below is focused on Chiropractic clinics, much of the guidance will equally apply to your SEO needs as a therapist or counseling center.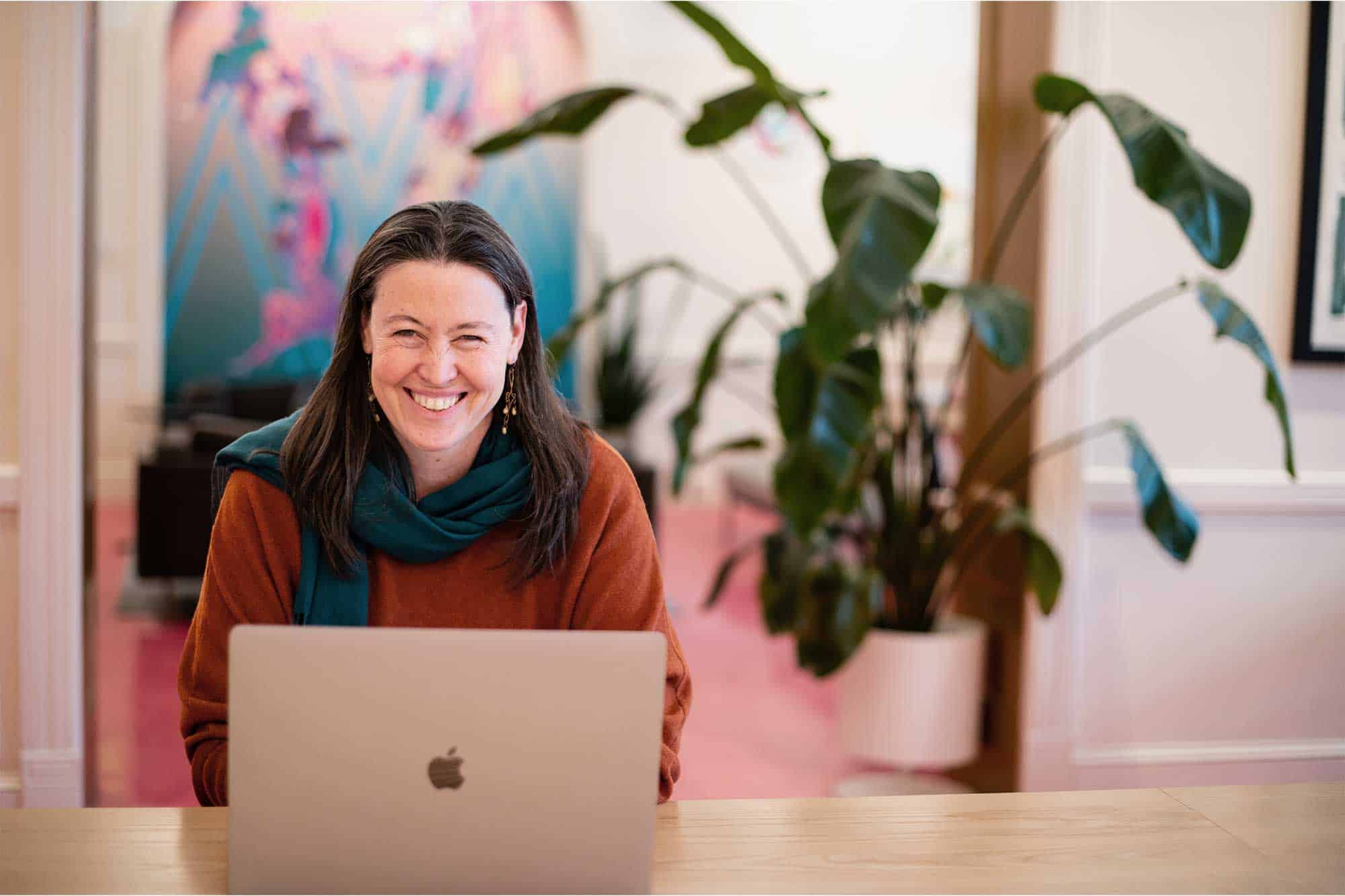 Are you ready to launch your new therapist website?
If your counseling practice is ready to grow, or you are simply done with working on your own website and ready for a professionally designed therapist website. I am here - whenever you may be ready for the next step. To get started & explore your options, book a free consult with me. I look forward to our conversation!
- Sarah Juliusson, the WEBSITE DOULA