Choosing keywords for your chiropractic website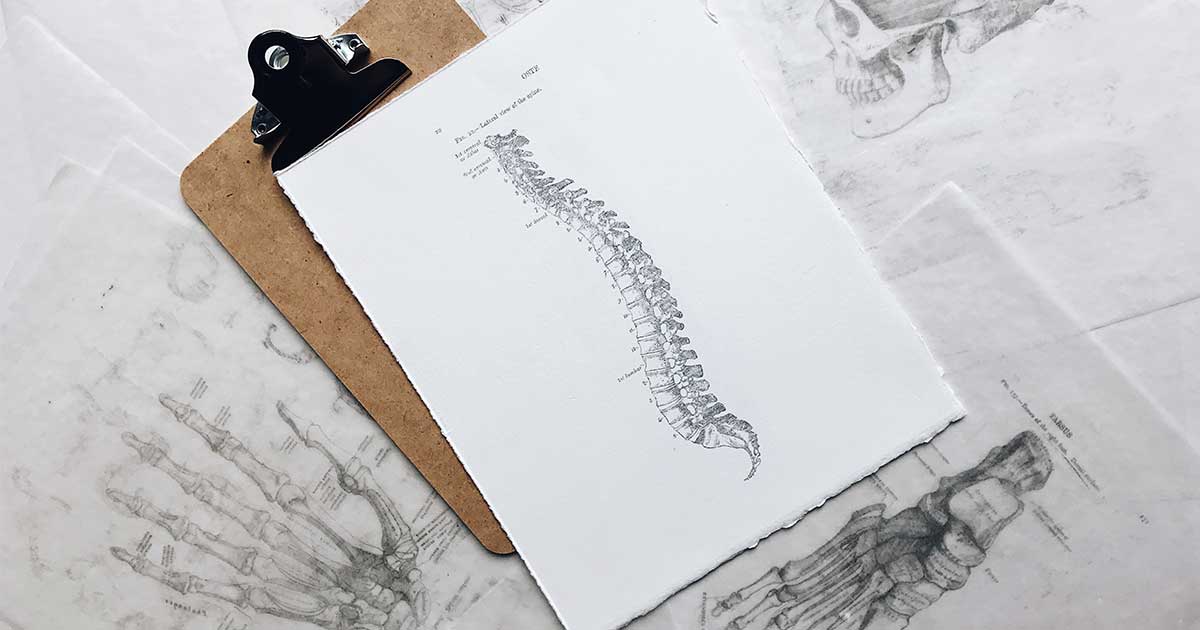 I recently sat down with Dr. Danielle Angela on the Health and Wellness Practitioners Podcast to explore search engine optimization tips for chiropractor clinic websites on her podcast. We quickly found that we have a lot in common in our approaches to supporting clients, including defining your unique niche in order to implement an effective chiropractic marketing strategy. An effective website of course is a big part of this, and we did a deep dive into some key tips on websites and SEO for chiropractors.
While our conversation focused on the online marketing needs of chiropractors, really the tips shared here apply to all wellness practitioners. Have a listen!
What is SEO?
SEO, or search engine optimization, is the process of formatting your website content both on the front end and behind-the-scenes so that Google and other search engines know what you do and can include you in the search engine rankings. Since Google can't sit down with you for tea to find out how awesome you are, your SEO settings are one of the best ways that you can communicate your areas of expertise to Google.
Why is SEO important for chiropractors?
Like most wellness practitioners, as a chiropractor you depend on being found by new clients in order to grow your practices. While there will always be a certain number of new clients who simply walk in your door looking for chiropractic care, a thriving chiropractic clinic depends on multiple sources of new business.
What if… you got new chiropractic bookings every day from clients who found you online?
What if… these clients found you for not just typing the phrase "chiropractor near me" but also 10+ other keywords that people typically use when looking for a chiropractor?
That's the sweet spot y'all. Your goal is to show up EVERYWHERE your ideal clients are searching.
And by everywhere I mean EVERYWHERE. They should ideally keep on seeing your link all over google search for multiple terms – making clicking on your website in search results an obvious choice!
I'd like you to think about each page on your website as a portal of sorts where people can enter & discover your services. Each and every page on your website needs to be optimized for one primary keyword and up to two related keywords. That way there are multiple opportunities for you to show up.
For example, if you have a page devoted to your chiropractic services for pregnancy you need to think about keywords – two or three at the most – that are most closely associated with perinatal chiropractic services. If you specialize in back pain or recovery from sports injuries you should be thinking about the terms the people struggling with these issues would be using to try and find you online.
What keywords should you use as a chiropractor?
So if every page on your chiropractic website is an opportunity to show up online, how do you know which keywords to pick? This is the tricky part.
A keyword is a word or phrase a person may type into Google use to find the service, product or information they are seeking. When you use a keyword on your website, you are providing a word or phrase that tells Google what your business is all about: Who You Are, What You Do, & Where You Are Located.
Using keywords helps Google to easily answer these questions.
Warning: Sometimes as practitioners we get lost in our own lingo and forget to think about how our potential clients are searching for our services. It is important to optimize your site using the language that they would use to describe you and your services, not the language that you would use. For example, you might be optimizing just for the Webster technique while they are searching for chiropractic care for breech babies!
Google is smart enough to know which words are related to one another as variations. So it's ok to use a few related keywords on a single page to represent the spectrum of how potential clients search for chiropractic services.
Here are some of the top keywords for chiropractors to consider using as a chiropractor. These are what are called "transactional" keywords – terms potential clients type in specifically knowing that they want chiropractic services.
chiropractic adjustment
chiropractor near me
chiropractor
family chiropractic
gonstead chiropractic
walk in chiropractor
chiropractic massage
chiropractor cost
chiropractic care
sports chiropractor
pediatric chiropractor
prenatal chiropractor
baby chiropractor
chiropractic wellness center
complete chiropractic
chiropractor sciatica
baby chiropractor
chiropractic wellness center
wellness chiropractic
complete chiropractic
What about long-tail keywords for chiropractors?
It's common to forget about the vast potential that long-tail keywords offer for your chiropractic website SEO. These are informational search terms -longer phrases that people are typing into google to get specific information about something they are wanting to learn more about. They are useful because there is far less competition for these longer terms, so they are easier to show up for – and offer great inspiration for new blog posts! Plus, you have the chance to provide the perfect useful answer to their question!
How do you find long-tail keywords? Think about the common questions you get from clients – common aches and pains and concerns. Typically these are 4+ words, and often form more of a phrase or questions such as:
Is chiropractic care good for sciatica?
One of the best ways to find these longer-tail keywords is to go to your google search bar and simply start typing a question. It actually provides long-tail keyword suggestions to you by letting you know the most common questions people type in. For example, if you start by typing "Is chiropractic", you'll discover the following suggestions:
You'll find even more suggestions by going to the bottom of a search results page and looking at the related searches:
and even more when the "people also ask" boxes pop up:
Thank you google!
Where should you use all these great keywords on your chiropractic clinic website?
That, friends, is a conversation far more detailed than I can do justice to here, but here are the basics:
ON PAGE OPTIMIZATION
These are changes you make on the visible side of your chiropractic website – the actual content the public is reading. Yes, Google reads it too! These include keyword usage within your content (roughly 1-2 %, so up to 2x / 100 words), content length (google likes a minimum of 300 words), page headers and subheaders, your page URLs, and both internal and external links. Your site speed and mobile responsiveness also make a difference.
OFF PAGE OPTIMIZATION
These are the changes you will make behind the scenes; your back-end SEO settings such as page title and meta description, alt tags on images, and your site title and description. It also includes external steps such as submitting a site map to google search console, and actively seeking quality backlinks to your site. Not sure what some of these terms even mean? Ask google 🙂
Good chiropractic SEO takes time…
Remember – there are no quick fixes for SEO. Good organic SEO will lead to great search results featuring your practice – but it takes time. Months and even years. Don't despair! Every single small change you make to your chiropractic website will help – each new blog post, and every page whose SEO settings you fine-tune.
Hopefully these tips will get you started! Be sure to also listen to my podcast conversation with Dr. Danielle Angela of The Health & Wellness Practitioners Podcast for more helpful SEO tips!
Hi there, I'm Sarah Juliusson, and yes I really am a Website Doula. I support your practice growth with creative website design, seasoned business guidance, and plenty of great resources to help you find your way. With 12 years in web design, and another 20+ years as a health & wellness pro, I believe in the value of your work as much as you do. Get started today with a Free Discovery Call!
- Sarah Juliusson

(she/her), the WEBSITE DOULA