Yes, there

really

is a Website Doula!
I know what it feels like to need help with your business and not know who to trust for help. Those of you who are community health practitioners especially know the value of kind and compassionate support. So when you are contemplating a new website, you want more than technical expertise and great design skills, you want to receive the same exquisite care that you provide to others.
Hi, my name is Sarah Juliusson (she/her), also known as The Website Doula! For the past 12 years, I've helped amazing clients all around the world develop beautiful websites that speak directly to their ideal clients. Many of my clients return to me over and over - for new projects, design changes, expanding services & more. One of my very favorite things about life as The Website Doula is helping your business grow over the years.
What's different about having a Website Doula?
When I shared the above photos with one such beloved client, she responded "I love how all of the images represent your softness, the way you think deeply before talking, and the face you probably make on the other side of the phone when you don't like something I want to change."
I share her comments as a way to introduce to you the experience of having a website doula. While many assume my role as a web designer is largely a technical one, my goal is to feel more like a website doula*.
WHY I CALL MYSELF THE WEBSITE DOULA
For me, being The Website Doula means that I truly care about the wellbeing & growth of your website and your business. I was a doula and childbirth educator for over 20 years, and those nurturing skills transferred surprisingly well into my role as a web designer. I listen to your vision & goals & questions with both my technical know-how, and a caring, intuitive ear. I am delighted to be able to use my doula skills in this new way, guiding clients towards clarity and confidence.
I believe wholeheartedly in the value of the work that you do. Your strong online presence is a key component to our shared goal of transforming community wellness. I see my role as your web designer as a creative way to contribute to your success. I want to see your practice thrive!
Designing your perfect website together is likely to include some moments of vulnerability and uncertainty. I promise to help you move through the hard spots and maintain your focus. Whether you need clarity on your business services and brand identity or are feeling stuck writing content, I provide resources and guidance to help you move forward with confidence. 
I am committed to creating a website for you that is so much more than you had thought possible. 
I offer a range of design packages to meet the needs of your growing practice, from simple websites in a day to custom website design to Google my Business page optimization! You enjoy the benefits of working with a web designer who has been in your shoes, and understands your business, from capturing leads to testimonials and resource pages.
If you are curious to learn more about your options for website doula care, I encourage you to contact me for a free 30 minute consultation. No pressure, no upselling, just solid advice helping you identify your best strategy online.
What to expect when you have a Website Doula
Our work together as client & website doula will be different from what you might expect from working with a regular web designer. It is important to me that you understand the nature of our relationship and be open to working with me in an open, collaborative manner. Here's what you can expect:
#1 I want you to succeed in your business.
Not only because you are my client, but because I believe wholeheartedly in the value of the work that you do.
#2 Our work together is nurturing.
While this is not an adjective you might expect in relation to web design, our work together is likely to include some moments of vulnerability and uncertainty. I promise to meet you there, and help you move through the hard spots and maintain your focus. My custom design planning process is designed to help you build a strong foundation for your new website.
#3 I will push you.
There may be times when we need to expand or alter your original design vision to ensure a successful site outcome. I won't hesitate to suggest a new color scheme, logo revision, content or structural edits if I believe these changes will support a stronger site. My job is not to build the site design you want, but to use your vision as a starting point for our shared design process and help you make the most of your ideas. My goal is for you to feel like your site is so much more than you had thought possible.
#4 I need you.
I am depending on you to give me clear and honest feedback every step of the way. Designing your website is a blend of inspiration, practical elements, and trial and error. If along the way there is a design choice that doesn't feel 100% right to you, no matter how small, please speak up! I promise to do the same. I want to build your dream website and I need your feedback to do my best work.
#5 I will be creative.
I am well known for my "what if?" ponderings, striving to think outside the box to help your site be 100% uniquely yours. This is NOT cookie cutter website design, and I will do my very best to use your unique content and business model as my guide and inspiration.
#6 I will help you find your voice.
It's not easy writing content to sell your services online. I will provide input on your website copy to help attract and engage your ideal clients. Great copy helps to turn site visitors into beloved clients. Please note that I am not responsible for writing your copy. I do have wonderful optional copywriting resources available for you!
#7 I will share in your excitement.
I love the moment your new home page comes to life, or when we find just the right color palette or font. I celebrate the birth of your site; the creation of a new website is indeed a labor of love!
"You're definitely more than a website designer, the term website doula fits well. You knew what I wanted just by reading my facial expression on Skype. You really made me feel cared for and understood throughout our time together. Your heart is in your business and it really shows."
Liana, Doula & Placenta Encapsulation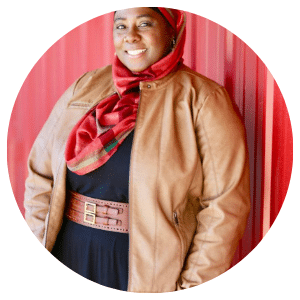 "Sarah had the perfect balance during my web design; stepping up and directive when I needed firm guidance, and understanding and flexible in time when I needed to find my own way. She will empower you to own the process, translating your feelings into a visual expression of your business that looks and feels exactly as you dreamed it would."
Malika, Doula & Childbirth Educator
"You so beautifully bring together technical know-how, business smarts, a strong aesthetic and with the sensitivity and responsiveness of a doula. Thank you, Sarah for taking me through this big process of putting my work on line, in the world."
Kestrel, Postpartum Support
"Sarah offers the ideal combination of skills to assist a birth worker in launching the website of their dreams, with 20+ years in birth work. She has that rare gift of inspiration combined with practical skills. Sarah is an expert doula for the birth professional and a wise investment."
Kathie, Doula & Writer
*Wondering what on earth a doula is?!  There are birth doulas, postpartum doulas, and even death doulas. They represent a worldwide circle of support for families going through threshold experiences, providing emotional, physical and social support. I myself was a birth doula for over 20 years, so many of my skills from that work have been carried over into my approach with web design clients, providing nurturing, intuitive, evidence-based care for your business. Website Doulas aren't a "thing" - I'm the only one! It's a name I crafted for myself because it truly represents the spirit of the care I provide to each and every client.