Do you ever look at your website and just feel like it is kind of "meh"?  The information is all there, but it isn't actually doing what you NEED it to do. Frustrating, I know.
I build smart, beautiful websites for health & wellness practitioners who are ready to take their business to the next level. I make sure your messaging and design attract dream clients who are truly excited to hire you. So you can focus on the work that you love, knowing that your website and marketing are working for YOU.
Hi, my name is Sarah Juliusson (she/her).
For over 12 years, I've helped hundreds of amazing healthcare & wellness practitioners develop beautiful, strategic websites. Many of them return over and over for new projects, expanding services & more. Our work together is a relationship, not a one-time task.
As a business owner, you have a lot on your shoulders, from marketing to client management. As your Website Doula I am invested in your success. You'll have an expert designer & marketing strategist in your corner as your business grows.
P.S. Building a website can feel a lot like giving birth! It's easy to get stuck or feel overwhelmed. I'm here to make sure you have what you need to meet - and exceed - your goals.
Yes, you

really

can have a Website Doula!
"You're definitely more than a website designer, the term website doula fits well. You knew what I wanted just by reading my facial expression. You really made me feel cared for and understood throughout our time together. Your heart is in your business and it really shows."
Liana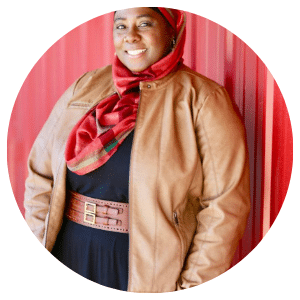 "Sarah had the perfect balance during my web design; stepping up and directive when I needed firm guidance, and understanding and flexible in time when I needed to find my own way. She will empower you to own the process, translating your feelings into a visual expression of your business that looks and feels exactly as you dreamed it would."
Malika
"You so beautifully bring together technical know-how, business smarts, a strong aesthetic and with the sensitivity and responsiveness of a doula. Thank you, Sarah for taking me through this big process of putting my work online, in the world."
Kestrel
"Sarah offers the ideal combination of skills to assist in launching the website of your dreams. She has that rare gift of inspiration combined with practical skills. Sarah is an expert professional and a wise investment."
Kathie
Wondering what on earth a doula is?
There are birth doulas, postpartum doulas, and even death doulas. And now there is a Website Doula (I am the one and only!) I chose this name because it truly represents the spirit of the care I provide to each and every client.
I myself was a birth doula for over 20 years, so many of my skills from that work have been carried over into my approach with web design clients, providing nurturing, intuitive, evidence-based care for your business.