Resources for Pregnancy Loss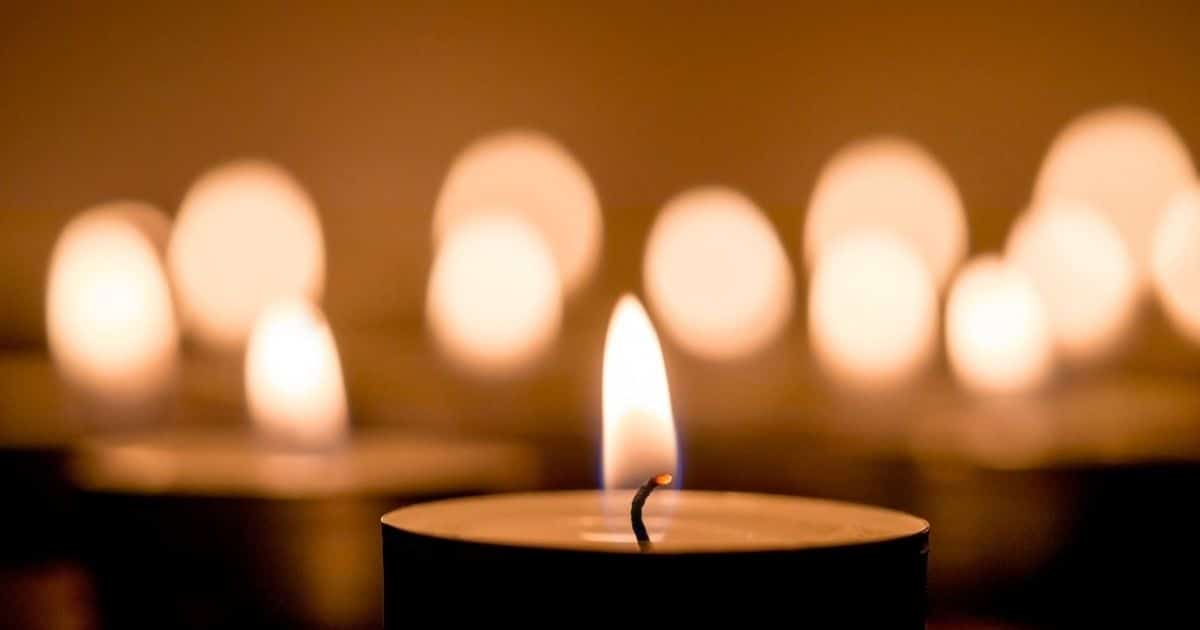 Today is Pregnancy and Infant Loss Awareness Day and I find myself feeling a bit shaken by the many posts from friends in the birth world on this topic. We lost our third child in 2006 around 18 weeks of pregnancy. Our personal journey of pregnancy loss has shaped my own personal path as a doula and childbirth educator as well as my family life. I find that the grief has changed over time, coming in waves both big and small in unexpected moments, each time with a new layer of understanding, acceptance, and grief.
One of these days I will take this opportunity to share with you the ways in which my path as a woman and birth professional has been shaped by this journey, but for now I will share with you just a few of the amazing pregnancy loss resources out there to share with your doula and midwifery client families who are facing a loss, or struggling with grief. I hope you find these helpful as you walk your own path with either personal loss, or supporting clients. One day I will write my whole story, and look forward to the conversation about how it has shaped my practice & life.
Pregnancy Loss Articles
In Praise of Telling Too Soon, by Katie Silberman
"With the code of secrecy surrounding the "don't tell too early" story, there did seem to be a residual sense of shame about what was happening; as though it should be kept in the realm of women's maladies that happen "down there," in the dark, that we're not allowed to talk about. But I knew that something real had happened to me; it was not invisible."
This Does Not Have to be a Secret by Elizabeth McCracken
"Every day as I love this baby in my lap, I think of my other baby. Poor older brother, poor missing one. I see the infant before me, the glory of the soles of the feet, the lips fattened and glossy with nursing, the nose whose future Edward and I try to predict daily. The love for the first magnifies the love for the second, and vice versa."
The Japanese Art of Grieving a Miscarriage, by Angela Elson
"It was crazy to fuss over a statue like I did. But I felt crazy, which could have been from the pregnancy hormones still coursing rudely through my body. Or maybe it was the lack of traditions surrounding miscarriage in the States that gave me nothing to take the edge off my grief. Without a prescribed course for mourning, I didn't know what else to do besides mother this lump of concrete as if he could actually transfer my love to the afterlife."
The Privilege of Surviving, by Franchesca Cox
"I feared that a better someday meant that my precious firstborn would be erased, forgotten, left behind. I feared that it would send the message that I wasn't hurting or in pain or missing her every second of every day. No matter what….You see, what they said was true, but not in the way they thought."
*This site also has links to a beautiful journal for working with grief.
When Gratitude Feels Impossible by Franchesca Cox
"Be thankful you are still young, still healthy, still have this, still have that, still able to this or that, blah blah blah…
Fill in the blanks.
When life sucker punches us, kicks us, knocks us over, turns our world inside out and through the ring of fire, we often feel we are being shamed out of our pain and dragged into this blinding light to JUST. BE. THANKFUL."
Seven Things I've Learned Since The Loss of a Child by Angela Miller
"Child loss is a loss like no other. One often misunderstood by many. If you love a bereaved parent or know someone who does, remember that even his or her "good" days are harder than you could ever imagine. Compassion and love, not advice, are needed. If you'd like an inside look into why the loss of a child is a grief that lasts a lifetime, here is what I've learned in my seven years of trekking through the unimaginable."
Charlotte's Grace by Cynthia Mosher
"I was transformed from a stranger to this experience into one woman following in the footsteps of millions of her predecessors. I felt as if iron tethers were anchoring me to the core of the earth as I pushed. I felt in my heart that I was being tied down by a necklace of tears, joining all of the women of history whose efforts had ended in loss. I wondered if I was really having a baby—it felt as if I had already lost my motherhood."
Breaking the Silence of Stillbirth by Sarah Muthler
"So maybe the next time you meet one of us, you could ask whether we want to talk about our children. If we do, you might ask how we chose a name, whether we had a memorial service, and how we honor our children in our daily lives. If those conversations inspire even a little more research and awareness, then maybe people will see that our lost babies aren't just a horror story. They're part of a love story, too."
Five Lies You Were Told About Grief, on Rebelle Society
"It isn't true that you have to get over it. It isn't even true that you have to want to. No one else can understand what you have lost. No one else can bear the burden of your tribute to a love, to a life, to an identity now gone. What a privilege it is to feel deeply."
Pregnancy Loss Journals and Support Organizations
On Coming Alive: Journalling Through Grief, by Lexi Behrndt
"100 prompt guided journal aimed at guiding you through the darkness that often accompanies grief. Featuring inspiring quotes from writers, and other visionaries paired with open-ended questions and prompts, with plenty of room for writing and reflecting. This journal is the perfect companion to guide you through the complexities of grief."
Mending Invisible Wings by Mary Burgess
"The birth healing process is slow, is forever. This baby will always be missed and will remain in our hearts always. Some days are still tremendously difficult, while others are full of smiles and true laughter, and sometimes emotions just bubble up out of the depths, unexpectedly. It is a process of opening, remembering, releasing, honoring, forgiving, and continuing along."
Now I Lay Me Down to Sleep
"NILMDTS trains, educates, and mobilizes professional quality photographers to provide beautiful heirloom portraits to families facing the untimely death of an infant. We believe these images serve as an important step in the family's healing process by honoring the child's legacy."
Sending you all love & light today. My candle a friend gifted me with in 2006 has been lit again today, as it is every year on the day of our son's birth (it was Mother's Day…). May we all create the space to honor the babes we have lost and find creative nourishing ways to support our clients who have walked this path of child and pregnancy loss.
These are just a few of the many great pregnancy loss resources on miscarraige, stillbirth and infant loss out there. If you know of another resource that should be included here, please email me at info@thewebsitedoula.com or share it on my facebook page.
Hi there, I'm Sarah Juliusson, and yes I really am a Website Doula. I support your practice growth with creative website design, seasoned business guidance, and plenty of great resources to help you find your way. With 12 years in web design, and another 20+ years as a health & wellness pro, I believe in the value of your work as much as you do. Get started today with a Free Discovery Call!
- Sarah Juliusson

(she/her), the WEBSITE DOULA