Wondering how a website doula is different than a website designer? See what my clients have to say...
"I just finished an interview for a doula job. They said out of all of the doula websites she looked at, mine was by far the best and most informative, and really gave them a picture of who I was and how I worked, and after meeting me, they felt the same way...
Sarah is a dream come true for me. I knew nothing about this process, and the brief experience I had previously with a website developer was a bit of a nightmare. She made excellent suggestions regarding my content, provided great ideas for design and truly created a website that portrays ME. I love the end product."
Robin, DOULA + MASSAGE THERAPIST
"I have already had four families sign up for care…all from the website. I cannot thank you enough, Sarah. This entire process has opened my mind and heart to endless possibilities."
"You so beautifully bring together technical know-how, business smarts, a strong aesthetic and with the sensitivity and responsiveness of a doula. Thank you, Sarah for taking me through this big process of putting my work on line, in the world."
Kestrel, POSTPARTUM SUPPORT
"The changes Sarah made were everything I asked for, plus the things I didn't know to ask for. She brought the kind of touch that only an expert on web design AND birth work can bring to this work. I was thrilled with how she took my vision and created something even better than I imagined."
Nikki, CHILDBIRTH EDUCATOR & BELLY CASTING
"Even doulas need doulas, and can you believe I found a website one? Sarah immediately tapped into what I needed and wanted, even when I really didn't know what I needed or wanted myself. She was responsive, warm, not afraid to make suggestions, quick-working, and best of all, she made a gorgeous site for me! The custom tutorials were a big bonus. When your working relationship with Sarah has ended, you'll feel more empowered and confident than you did before."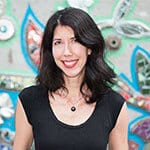 Heather, BIRTH AND POSTPARTUM DOULA
"Sarah had the perfect balance of guiding me through my web design; stepping up to be directive when I needed firm guidance, and understanding and flexible in time when I needed to find my own way. She will empower you to own the process of building your website, translating your feelings into a visual expression of your business that looks and feels exactly as you dreamed it would."
Malika, DOULA & CHILDBIRTH EDUCATOR
"I'm happy to say that my website is a true reflection of me and my work. Many web designers don't have a real understanding of how to help a practitioner express their voice and speak to their clients in an authentic and meaningful way. Sarah understands how important it is for holistic practitioners to reach their audience without feeling insincere. My business is thriving and growing in ways that I never thought possible."
Nelia, CHILDBIRTH EDUCATOR AND COACH
"When I started looking a designer for an overhaul of my very basic website I knew I had found the right person in Sarah. We designed a new site from the ground up – content, design, branding and SEO. I am so happy with the site; it's exactly what I envisioned: Fresh, fun, clean and professional. The inquiries are already rolling in, so it's also pleased my ideal client, which is exactly what it should be doing!"
Megan, DOULA & CHILDBIRTH EDUCATOR
"Working with Sarah to build a website for my midwifery practice was an absolutely fabulous experience. The fact that she's so familiar with birth & midwifery meant that she could understand intuitively what I was envisioning & how best to represent my small practice."
Claire, MIDWIFE AND DOULA
"My blog and I needed a calm, helping hand when things went wonky last spring. Technology is not my bag, but Sarah made me feel like that was okay, and she even managed to make my technological confidence grow a bit, which is no small miracle."
Kelli, BLOGGER
"Working with Sarah is pure pleasure! She is delightful, grounded, and deeply knowledgeable. Technology almost always gets complicated, and Sarah navigated through any challenge with grace."
Emily, PARENT EDUCATOR
"When I heard there was such a thing as a Website Doula, I thought it was too good to be true. To have someone with the warmth and personal experience of a birth doula who is also exceptionally knowledgeable and talented in website design just didn't seem like something I would be able to find out there. Sarah exceeded every expectation I had and not only made the process of creating my website simple, but actually enjoyable!"
Christina, BIRTH DOULA
"Sarah was spot on in understanding my vision and helping me achieve it. She was patient and encouraging and helped me see my potential; exactly what I strive to do for my own doula clients every day! The final product was quite different than I had envisioned initially, but it is oh so much better than what I had come up with in my imagination. Hire a pro, it makes all the difference!"
A few months later: "My website has already paid for itself! I just wanted you to know I got an inquiry from a prospective doula client who said she really loved my website and felt a connection to me based on the information and pictures."
Cheryl, DOULA + CHILDBIRTH EDUCATOR
"Sarah offers the ideal combination of skills to assist a birth worker in launching the business or website of their dreams. Her personal experience in birth work for over 20 years provides the backdrop. She has that rare gift of inspiration combined with practical skills, an asset to anyone who wants to bring the dream of their birth business into reality. Sarah is an expert doula for the birth professional and a wise investment."
Kathie, DOULA & CHILDBIRTH EDUCATOR
When I showed the website to my grandmother, she said, "Holy Shit!" My grandma doesn't swear, and she said, "Holy Shit!".
Grandma
"I know it seems like a big expense to invest in a website build but it is so, so worth it. In a single month, I have had more client inquiries, more success in booking clients, and love that I can send people to my site for local resources, etc. It's worth every penny. Sarah is an absolute pleasure to work with – patient, warm, and gives gentle, constructive feedback."
Lindsay, DOULA & CHILDBIRTH EDUCATOR
"Sarah helped, prodded, encouraged, and created a new website that was so much better than what I had. She has also been wonderful since the site went live in answering questions, and helping me. Anyone that is considering updating, or starting from scratch with a new website will not be disappointed."
Patrice, LACTATION CONSULTANT
"Business is growing, and I've gotten more clients who have found me online within the past month than ever before. People are definitely responding to the new site!"
Lauren, CHIROPRACTOR
"Her resources, guidance, encouragement and feedback were exactly what I needed as a birth professional, a business owner and a working mama! She has clear, streamlined workflows to help with the daunting task of building a website. I have learned so much about mindful, holistic business practices, valuing myself and my services, and how to market them."
Kelley, PLACENTA ENCAPSULATION & HOLISTIC PELVIC CARE
"When I hired Sarah I had been using a DIY website for about five years. I was tired and frustrated by the limitations on what I could do, even though I had taught myself a lot over the years. I knew it was time to hire a professional. From the start, I was impressed. She came to our visioning call with great ideas and lots of free/affordable resources to help me gather what I needed. I've heard that sometimes other people using website designers have long delays and other similar frustrations. Working with Sarah I did not experience any of that. She's also a lovely person to work with–smart, funny and responsible."
Catherine, DOULA & PARENT EDUCATOR
"Working with Sarah was delightful on every level. Warm and grounded, her design skills beautifully express her creative spirit and artfully encapsulate the talents of her clients in a clear, easy to navigate web presence...
9 months later… "My new website has already paid for itself with the increase in business! I am so grateful to Sarah for her skill and knowledge that supported the growth of my business. After almost 9 years in business, my practice has improved dramatically since she redesigned my website."
Chaya, HOLISTIC PELVIC CARE & MAYA ABDOMINAL MASSAGE
"Sarah has been a generous, honest, and wonderfully creative collaborator, helping me shape my ideas and taking them to the next level. My questions were answered, the changes I requested were made, and when I needed someone to bounce ideas off, her expertise was invaluable."
Jennifer, DOULA + WRITER
"My site has already paid for itself, but more importantly, I am enjoying working with clients that are a great fit for me."
Lisa, BIRTH AND POSTPARTUM DOULA
"She totally doula-ed me through this process! I am thankful for her wisdom, skill, & for helping me find greater confidence with some of the more behind-the-scenes, technical aspects of owning my business. Birth doulas believe in their clients and help their clients navigate transitions with confidence, and so does Sarah as a website doula."
Lauren, DOULA
"I loved working with Sarah! From the very first 20 minute consult, her knowledge and experience had me excited about the possibilities for a complete rebranding. The process was so much more than me simply handing her content, she took the time to guide me and gave me honest feedback so the end result clearly represented who I am and what I provide. I've gotten many compliments on my beautiful, new website."
Ann, DOULA TRAINER
"The best business decision I ever made was to hire Sarah to replace my WIX site with a custom WordPress website. I can not believe the difference it has made in just 3 weeks! I now show up on the first page of google, with 10 new clients in the past week! Hiring Sarah as your Website Doula will be the best investment you make for your growing business."
Kristin, DOULA & ENTREPRENEUR
"Imagine the kind of support you want during labor – reassuring, kind, knowledgeable, someone who breaks down the complicated into simple manageable pieces and leads you through it, holding your hand and offering reassuring words all the way. That's Sarah. Her tech skills and intuition combine to build a functional and personal website with words of encouragement when you get stuck."
Amy, NEWBORN CARE
"Your heart is in your business and it really shows. You knew what I wanted just by reading my facial expression on Skype. You're definitely more than a website designer, the term website doula fits well. I've had loads of good reviews from friends and family on how great my website looks. Thank you for supporting me and making me feel empowered for now being able to make my own changes to my website."
Liana, DOULA & PLACENTA ENCAPSULATION
"I appreciated her knowledge around website development and SEO, creative flair, editing skills, and on a deeper level, her insight and intuition into who I am, what I want to offer through my website, and what my vision for my business is. And learning to uncover who my ideal client is was one of the most profound experiences I have had on the "business" side of birth work. Having a knowledgeable, compassionate support person by my side was essential!"
Erika, DOULA & CHILDBIRTH EDUCATOR
"It has been about 6 months since I finished working with Sarah and I can honestly say that the Website Doula package I purchased has more than paid for itself. My website is beautiful and getting more traffic than ever before. And most importantly, I'm booking more clients!  Sarah is so friendly and helpful and amazingly knowledgeable about web design and search engine optimization."
L.S. DOULA, YOGA INSTRUCTOR AND LACTATION COUNSELOR