Is your birth or postpartum doula practice ready for a new website?
If you are a birth or postpartum doula, likely you chose a doula career because of your love of birth and/or squishy adorable babies & supporting new families through this magical time of pregnancy, birth and new parenthood.
And then, at some point, you realized you also had to treat this as a doula business. You worked on your website, extended your referral network, and perhaps even have grown into a collective or a doula agency with a whole team of doulas!
How do your doula clients find you? Is your practice full, or are you at 75% of your ideal client load? Are you bringing on new team members to meet the growing demand? Do you love it when people say they found you through your current doula website, or does it make you cringe with embarrassment?
I was a doula and childbirth educator myself for over 20 years, so I understand both the marketing challenges and the variable flow of clients from month to month. Part of my goal as your Website Doula is to ensure you have a steady stream of high-quality new client inquiries so you can breathe easy and focus on the doula work that you love.
Your Doula Website can include:
You need a custom doula website design that easily establishes trust and attracts your "perfect fit" therapy clients who will best benefit from your care.
What if new doula clients could easily find you in search results, learn more about your doula services and specialty areas, and book an initial session or request more information all while you are busy with clients?
Your website should also make your administrative responsibilities as a doula easier.  From booking calendars to frequently asked questions, your doula website can be an ally to your practice rather than a hindrance.
Including a free giveaway connected to your mailing list and/or an email sequence is key to building your mailing list and increasing community awareness of all you have to offer. This may also include a practice overview PDF for prospective clients.
We make sure it is easy for clients to find the BOOK NOW button & have a smooth experience booking a free consult with you to learn more and HIRE you!
As well, a robust "what to expect" FAQ will ensure they have the info they need about your approach to care and specialty areas as a birth or postpartum doula.
Does your doula agency have a team of therapists and other wellness practitioners? We'll design a user-friendly doula team page on your website to feature their photos and bios and ensure that potential clients understand how your doula matching system works.
Through your site content or a blog strategy, we will strive to help you show up well in search results for a wide range of terms - not just birth doula or postpartum doula, but also specialty areas such as care for LGBTQIA+ families, full-spectrum doula care, childbirth classes and baby care workshops, high-risk pregnancies, home birth, water birth, twins, and more.
plus... all the creative ideas we'll come up with together!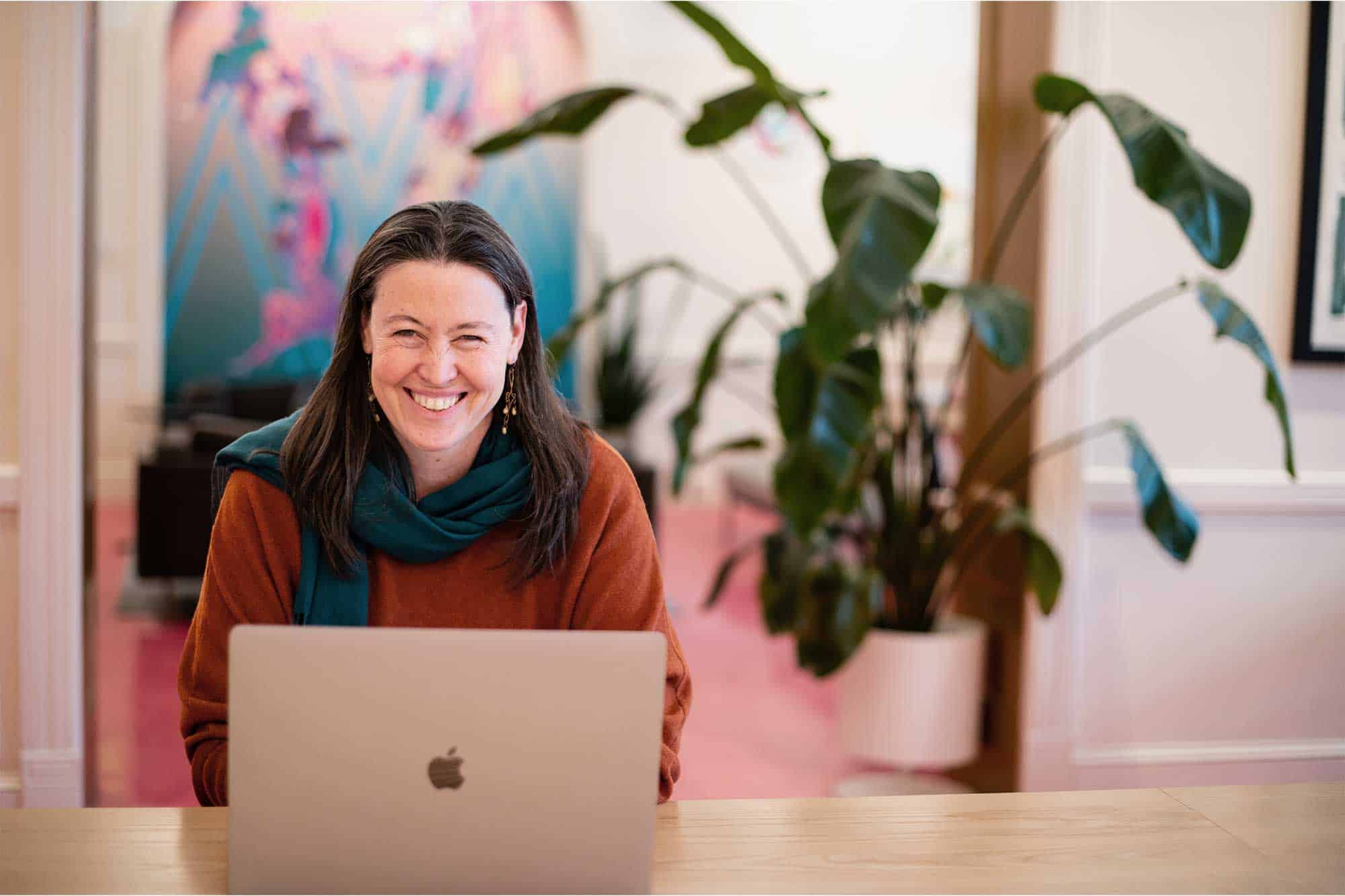 Are you ready to launch your new doula website?
If your doula business is ready to grow, or you are simply done with DIY and ready for a professional, effective doula website, I'm ready to help. To get started & explore your options, book a free consult with me. I look forward to our conversation!
- Sarah Juliusson, the WEBSITE DOULA