Is your Chiropractic Clinic ready for a new website?
How does your chiropractic clinic website work for you?  Does it help you find new patients? Allow people to easily book upcoming chiropractic appointments or complete initial intake paperwork? Clearly explain insurance information?
You likely have a strong base of patients who see you on a regular basis for overall health and wellness, and have done so for years, and others who come and go as their symptoms dictate. To maintain a full practice your chiropractic web design needs to attract new patients on a regular basis. This means you need a website that can be found in search, makes visitors feel excited about your care when they find it, and enables them to easily take action to begin care with you.
Your Chiropractic Web Design can include:
As a busy local chiropractor, you need a custom website redesign filled with key features and design choices to grow your chiropractic business.   These could include a giveaway to build your mailing list, an effective client intake and scheduling process, helpful FAQ, and a strong SEO foundation. Plus, high-quality web hosting to ensure your chiropractic clinic website is fast AND secure.
Including a free giveaway connected to your mailing list and/or an email sequence is key to building your mailing list and increasing community awareness of all you have to offer.
We make sure it is easy for clients to find the BOOK NOW button & have a smooth experience scheduling their next chiropractic adjustment.  As well, "what to expect" FAQ will ensure they have the info they need about your approach to care.
Does your chiropractic office have a team of practitioners? We'll design a user-friendly clinic team page on your website to feature their photos, bios, and booking links.
A blog strategy will help you show up well in search results for a wide range of terms - not just chiropractor or chiropractic clinic, but also back pain, injury, Webster technique, family health, pregnancy chiropractic, etc...
plus... all the creative ideas we'll come up with together!
I encounter chiropractor websites that have been built by companies that claim to be the "best chiropractor web design companies" claiming to specialize in this genre (and, if you look carefully, also "specializing" in producing identical sites for any number of health and wellness industry practitioners...
What you get is a template devoid of personality, full of cheesy stock photos, keyword-stuffed chiropractor content that is duplicated on hundreds of other chiropractor websites using the same web design company, and a design that feels both dated and clunky. Plus monthly fees that get higher and higher if you want (what should be) essential services such as SEO!
If you want to stand out as a unique local chiropractic clinic, you need a site that truly reflects your practice approach and personality.
No more boilerplate chiropractor website templates that make it near impossible for clients to tell the difference between you and the clinic down the road. You can take a peek at some chiropractic website examples I have built in recent years.
Ready to explore options?
Rock Your Chiropractic Clinic Website
Are you confident that you have the best chiropractic website in town? Perhaps not yet. But if you take the next 10 days and devote each to one of the ten steps below, I promise you will see some great results. Want to explore a new chiropractic website design for your clinic? My custom website…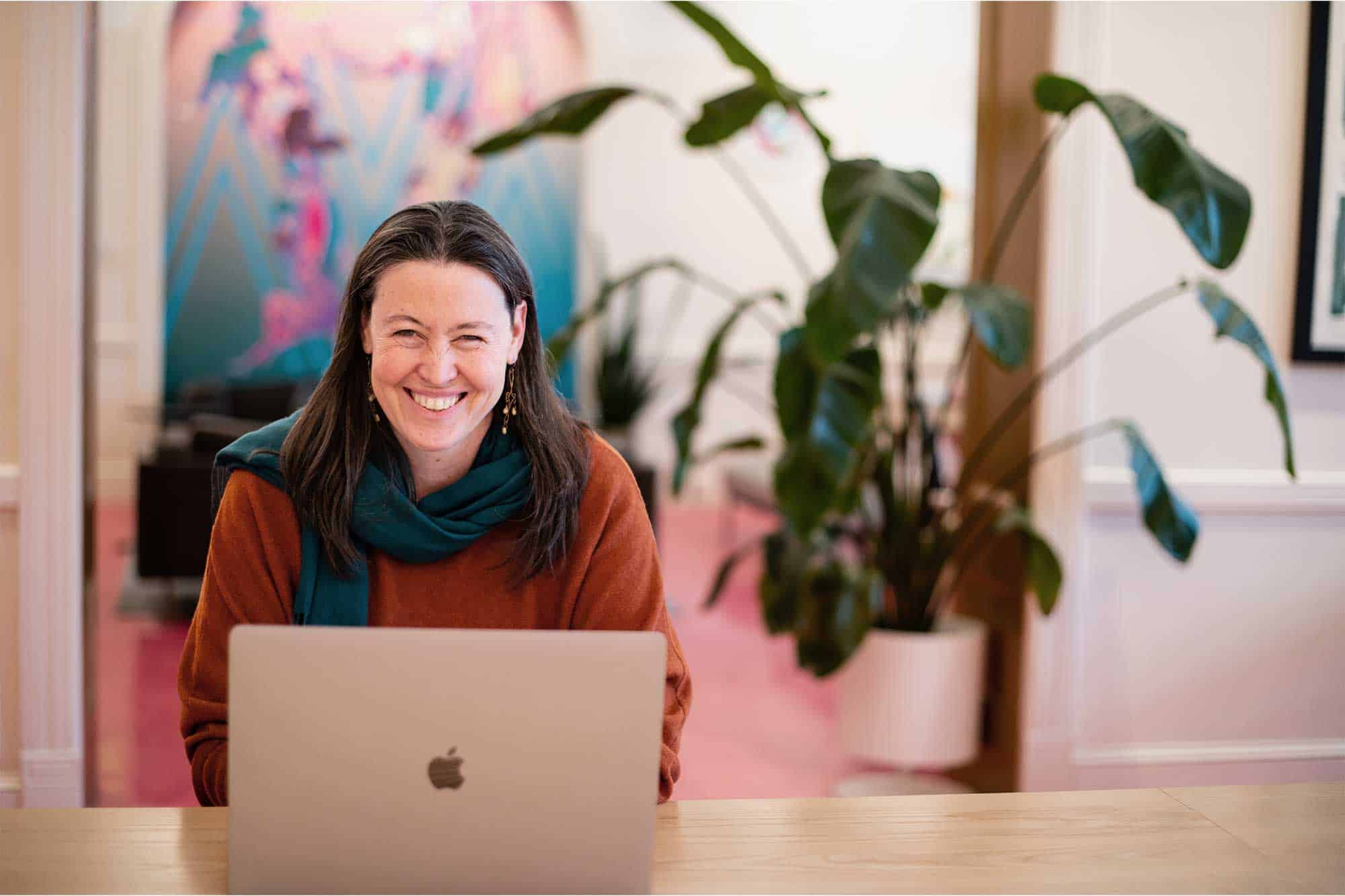 Are you ready to launch your new chiropractic clinic website?
If your practice is ready to grow, or you are simply done with working on your own website and ready for a professionally designed chiropractor website. I am here - whenever you may be ready for the next step. To get started & explore your options, book a free consult with me. I look forward to our conversation!
- Sarah Juliusson, the WEBSITE DOULA