Need to launch virtual services? I am here to help.
These are extraordinary times. You are being asked to step up and reinvent how you serve families. The change has been sudden, and unexpected, and it's normal to feel overwhelmed and unsure.
In response to COVID-19 I have created a number of new offerings to ensure that you all have the technical support and guidance you need to reinvent yourselves for as long as this many be necessary.
None of us really know what our communities will look like within the next few months, but I do know that families will keep having babies, and people will keep needing support for their health and wellbeing  - perhaps now more than ever. As birth & wellness pros, you have the opportunity to redefine what is possible in this age of social isolation - or perhaps better put, "solidarity in isolation."
- Sarah Juliusson,

the WEBSITE DOULA
Want to launch an ebook or video course for your audience? I've created a quick & simple free course to teach you how!
My DIY Website School will take you from zero to launch with your very own WordPress website that is easy to build & manage, and 100% flexible so it can grow with your business.
50% savings now thru June 1st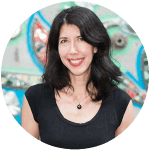 "Even doulas need doulas - can you believe I found a website doula?  Sarah tapped into what I needed & wanted, even when I really didn't yet know myself. She was responsive, warm, not afraid to make suggestions, quick-working, and best of all, she made me a gorgeous website! The training tutorials were a big bonus. When your work with Sarah is over, you'll feel more empowered and confident: not only in maintaining your beautiful new website, but in moving forward with your business."
Heather, Birth & Postpartum Doula
"Sarah is a lovely person to work with – smart, funny and responsible. After five years with my DIY website I was tired of the limitations. It was time to hire a professional, and I have no regrets about choosing Sarah!"
Catherine, Doula & Family Educator
"Imagine the kind of support you want during labor – reassuring, kind, knowledgeable, someone who breaks down the complicated into simple manageable pieces and leads you through it, holding your hand and offering reassuring words all the way. That's Sarah. She provides well thought-out materials including questionnaires to help you identify your goals and easy to follow tutorials. Her tech skills and intuition combine to build a functional and personal website with words of encouragement when you get stuck."
Amy, Postpartum Doula
"Business is growing, and more clients have found me online within the past month than ever before. People are definitely responding to the new site!  Because Sarah understood my work as a holistic health professional, she really captured my vision. I loved being really involved in the process and Sarah was patient with me through it all. I'm so pleased with the outcome and highly recommend her!"
Lauren, Family Chiropractor