Yes, you really can have a doula - for your website!
Ready to grow or just starting out? I have web design options designed to both meet your current needs, and grow with your changing business. My fresh approach to strategic website design is infused with a nurturing spirit - so you'll feel supported and confident every step of the way.
These are extraordinary times. COVID-19 is requiring many of you to reinvent your business model and online presence. Many of my clients are seeing adding virtual services as a long-term investment, offering new creative ways to support their community.  Whether you need a brand new website, hourly support, or a website redesign, I'm here to help.
- Sarah Juliusson,

the WEBSITE DOULA
My DIY Website School will take you from zero to launch with your very own WordPress website that is easy to build & manage, and 100% flexible so it can grow with your business.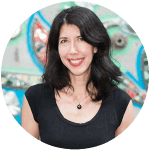 "Even doulas need doulas - can you believe I found a website doula?  Sarah tapped into what I needed & wanted. She was responsive, warm, not afraid to make suggestions, quick-working, and best of all, she made me a gorgeous website! The training tutorials were a big bonus. When your work with Sarah is over, you'll feel more empowered and confident: not only in maintaining your beautiful new website, but in moving forward with your business."
- Heather, Birth & Postpartum Doula
"Sarah is a lovely person to work with – smart, funny and responsible. After five years with my DIY website I was tired of the limitations. It was time to hire a professional, and I have no regrets about choosing Sarah!"
- Catherine, Doula & Family Educator
"Business is growing, and more clients have found me online within the past month than ever before. People are definitely responding to the new site!  Because Sarah understood my work as a holistic health professional, she really captured my vision. I loved being really involved in the process and Sarah was patient with me through it all. I'm so pleased with the outcome and highly recommend her!"
- Lauren, Family Chiropractor
"Imagine the kind of support you want during labor – reassuring, kind, knowledgeable, someone who breaks down the complicated into simple manageable pieces and leads you through it, holding your hand and offering reassuring words all the way. That's Sarah. Her tech skills and intuition combine to build a functional and personal website with words of encouragement when you get stuck."